Let's Get Started - The Mortgage Lending Rules as they Relate to You
A mortgage is a contract for a loan between you and a lender to finance a property. As it relates to mortgages, there are rule books largely prescribed by the Canadian Government that the majority of banks and mortgage lenders have to follow.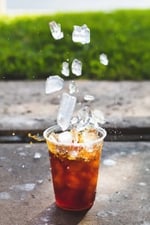 You can use the acronym I.C.E. (like the ice in your drink) to help remember the 3 requirements you need to prove to qualify for a mortgage:
Income

(do you have stable, verifiable, and sufficient earnings?)

Credit

(do you pay your bills and make your payments on time?)

Equity / Down Payment

(how much have you saved?)
Next is a summary of the 3 basic "I.C.E." requirements for any mortgage approval. If you want to explore further or participate in the self-assessment, follow the links at the end of each section. After reading this and the more-info links you should have a pretty good idea of whether you are ready to take the next steps of applying for a mortgage pre-approval.
---
Income Requirements
"You have to prove that your income is reliable and sufficient enough to pay for your new mortgage as well as your existing debts."
First, you have to prove you reliably make money. That means steady and predictable income sufficient to cover all your payments, including loans, credit cards, credit lines, support, etc. and – of course – the new mortgage payment and property taxes.

There is a maximum ratio of monthly debts to monthly income permitted, so if you have a lot of debt and payments, given a fixed amount of income, then there might not be enough left over for the home you'd like to buy.
Explore the Income qualifying criteria further, plus a self-assessment
---
Credit Requirements
"Your credit history has to demonstrate that when someone lends you money or extends you credit, that you will likely pay them back as agreed"
Second, you need credit history on your credit report and the history needs to show – in the past 2 years at a minimum – that you have generally paid all your bills on time and that no one is chasing you to get paid.

FYI, whether you know it or not, most organizations that lend you money or extend you credit, report your repayment patterns monthly to Equifax and TransUnion, which then shows up on your credit report as a "credit score" (risk rating).

Mortgage lenders look at your past repayment track record as a reliable predictor of your future payment habits. Good news if your credit is lacking is that credit can be improved, it just takes time.
Explore the Credit qualifying criteria further, plus a self-assessment
How to obtain a copy of your credit report
---
Equity / Down Payment Requirements
"You have to have some of your own money in the deal, and more is always better."
Third, you've got to have "skin in the game," which is the money you put into the purchase of your property. The rule book says your minimum equity / down payment needs to be 5% of the purchase price (OAC) if you are buying a house, so $15K for a $300K purchase as an example.
Additionally, you have to prove you have a further 1% set aside to cover the costs of a lawyer, property inspector, appraiser, taxes, etc., called "closing costs." The only way ZERO-down is an option is if you borrow the 5% separately from the mortgage, for example on a line-of-credit. Different property-types have different down payment requirements.
Explore the Equity and Down Payment criteria further, plus a self-assessment
---
Property Specific Requirements (don't forget about these)
"Every lender has specific rules as they relate to property type, location, attributes and intended use. While 'you' might be fine, the property-type needs to be on their can-do list also."
Each bank, trust company, mortgage investment corporation, credit union, or private lender has a list of property types, locations and uses that they will consider, and those that they won't. In some categories, such as existing single-family-homes in the city there will be intense competition and lender choice. In other categories, such as rural acreages or new construction financing, there will be far fewer choices. If a property's intended use is for investment purposes (rental), the down payment requirement will be higher then if the property is to be owner-occupied, and so on.
To be considered as a target lender for you, there needs to be overlap between your financial situation and those for the property-type and/or use.
Further, lenders want to know exactly what you are buying, its physical condition, appraised value and location. Their concern is simply, if you do not or cannot repay your mortgage and they have to take it back (seize or foreclose on it), will they be able to sell it quickly and recover their money!
Explore the Property-Specific pages and criteria
---
Further Considerations
Finally, in addition to I.C.E. - your Income, Credit, and Equity - and the Property, lenders make a subjective evaluation of all other conditions that might add or subtract risk in giving you a loan. For example, frequently moving around or switching employers might indicate you can't hold a job or that your industry is in trouble, hence instability. Likewise, if there is some potential income instability (economic down turn for example) do you have other assets you could sell or savings to fall back on if you run into financial hard-times or has all the money been spent? Will you or would you bring in roommates to help pay the bills? Pending divorce or unpaid income or property taxes are other examples of conditions that lenders worry about. All-in-all, lenders are about lending money while managing risk of default - that's it in a nutshell. Your job and ours is to show that you are a good candidate for a mortgage!
---
Ready for a Mortgage Pre-Approval or a Pre-Assessment Discussion?
How did you make out - got the I.C.E. for your Property Objective?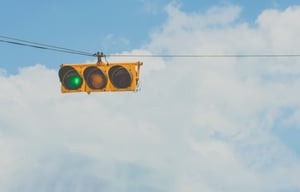 The goal of this page was to break down the necessary components of a successful mortgage application into a framework for understanding your own situation and requirements, and to prepare you to provide context when you connect with a mortgage professional such as ourselves.
If you think you meet the necessary requirements as discussed above or are getting really close for a mortgage pre-approval, congratulations! Please click here to schedule a mortgage pre-approval call. We will reach out and happy to help confirm your eligibility in a call that typically takes about 10-15 minutes without you ever having to make a bank appointment. If it looks like you want to proceed with a pre-approval, we'll talk about the next steps.
Even if you have potential problems or not enough OKs, please feel free to contact us for advice to help get you on the right track. Any issues will need to be addressed before you are able to obtain a mortgage.
Learn more about mortgage contracts, terms & conditions
---
When we talk, some basic information is required to provide context to your situation and potential solutions, including:
About you and where you live and work
About your objectives,

About the target property.
You can set up the call, and answer some of the questions that lenders always ask here.
---
Here is the approval process that we follow in our shop:
Discovery Call / Pre-Assessment

- when you think you understand the basics and have more detailed questions, reach out! It only takes 10 or 15 minutes and you will know immediately if you are on track.
Pre-Approval

- when you are on track or ready and want the confidence and to prepare yourself before you make an offer of purchase, we will review your detailed information, application and get you pre-approved.
Approval

- show you the money!:
About Working with a Mortgage Broker
---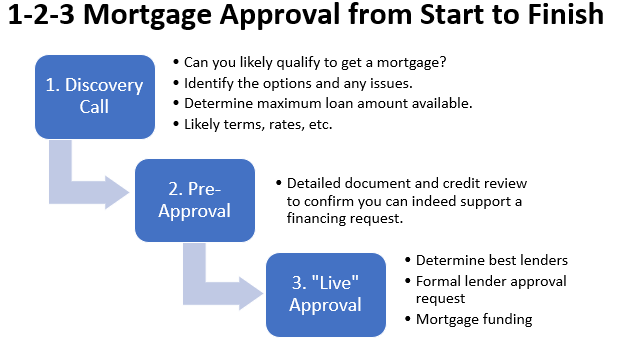 ---
What to do if there are some potential problems in getting approved for a mortgage… some "cracks in the ICE"?
Have an informal pre-assessment discussion with your mortgage professional to confirm what you need to do to get on track, learn how much home you could afford, and determine how long it will take to get approved if you follow the advice given.
Ask for a letter or email summarizing the action items and a business card to keep track of your mortgage professional.
Follow the advice carefully and accurately. Be patient and persistent and you will achieve your goals.