Medical Residents Can Qualify for a Mortgage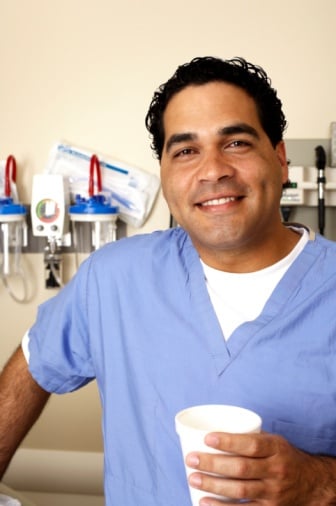 If you are coming out of medical school with a large debt, you may think you are destined to rent until you can get your earnings up and your debts reduced.
Good to know is that there are mortgage lending programs for pre-practice medical doctors who are still in residency or have recently completed it. The programs are based on current and/or projected income of the applicant, making qualification much more flexible. Generally, the income you can use to qualify depends were you are in your program. If you are in your second year of a Family Medicine residency or within your last year of a specialized residency (or first year of practice), we can use projected income to qualify.
You will require at least 10% down payment if still a resident or recently practicing that needs to project your earning, and as little as 5% if you have at least three months fixed employment under your belt with mortgage default insurance. When you have 20% or more you can avoid the CMHC default insurance and there are more options.
Lenders love medical students, so even if you are still in med-school and can access the required minimum down payment, exceptions can always be made. It never hurts to ask me about your mortgage options.
Why do Mortgage Lenders Love Medical Students?
Lenders know you have worked hard in medical school, will have strong earnings potential for years to come, and - as a health care professional - you will always be in high demand. Hence you represent very low lending risk. Lenders want to foster a banking relationship with you right from the start, and helping you now is a ground-floor opportunity.
The fact is, the lenders want to make a tailored mortgage offer to you as a resident doctor for your circumstances, not force you to fit the rules. So they don't even publish qualification criteria, other than down payment.
Renting vs Owning a Home
It's easy to get tired of paying rent. Yet with home-ownership comes added expenses including the mortgage payment, property taxes, potentially condo fees, and maintenance. Getting a mortgage in the first place also requires a down payment, closing costs, and potentially tax adjustments, so a big commitment.
If you are going to relocate to a different location in the next couple of years, the cost of selling a home may actually make renting more attractive, certainly more convenient. See our rent vs buy calculator
Mortgage lenders recognize that you are currently in a very demanding stage of your life with competing financial priorities, and flexibility is the key to helping you transition into first time home ownership. Choosing the right time to become a home-owner is often strategic, and we can help advise in that regard.
What's the Right Mortgage?
Fixed or variable rate? Short or longer term? What amortization? We can help you find the mortgage that best meets your needs. Ask us about the right mortgage for doctors Alberta.
Insurance Protection
You might think your home might be your single most valuable asset. We'd say it's your health! We have licensed insurance brokers within our group. Ask us how our insurance solutions can protect you, your family and your home from the financial impact of an unforeseen event.
Check out our blog for further information on this topic.
Investment Property Mortgages for Doctors
Above, we talked about buying your first home. Later in your career, you will discover further benefits of your profession when seeking - among other things - investment property mortgages. At some point, the goal is to get your money working for you, so you don't have to work so hard! (But that's another discussion!)
Again the mortgage qualification rules that apply to the rest of us, may be relaxed a little more for a professional doctor, as lenders are well aware that your professional corporation makes a lot more money than you are likely claiming on your personal tax returns. Questions? We'd be happy to advise.