Rate Trends and Relative Differences
Note: mortgage rates below are indicative only and depend on whether your mortgage is/was CMHC-insured or not, the type of property, the mortgage term desired, mortgage features, and your credit rating. Rates are relative however meaning the table below will get you in the ballpark. Interest rates move according to larger economic trends and are very correlated to the Canada 5-Year Bond Market. Click here or on the graph if you'd like to see how 5-year mortgage rates are likely trending.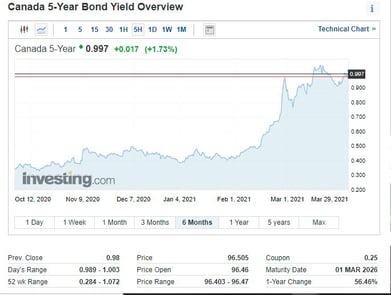 Rate Specials - Please Ask
As mortgage brokers, we constantly receive short-term rate promotions from lenders (even from your bank!) competing for your business, many of which we cannot post online. As rates change frequently, please contact us for the latest rate specials and have us shop around. You can also request a personal consultation. Happy to help.