Yes, we understand that sometimes saving the required down payment for a new home can be challenging. The good news is that through some of our mortgage lending partners and insurers, it is possible to purchase a home with no down payment. The Borrowed Down Payment mortgage program helps make it possible for you to start building equity in your own home without having to save for years.
If you don't meet the criteria you will have to come up with your down payment another way, perhaps gifted from a parent, sell something, or good old fashion savings.
VIDEO: How to Create a Zero Down Mortgage
To put this program together successfully, we have to put 3 things in place
locate you a personal loan lender that will lend you the down payment funds,
locate a lender that will give you a mortgage using borrowed down payment, and
the lender has to be set up to work with Genworth Canada (similar to CMHC), who will provide mortgage insurance that the lender requires to give you a low down payment mortgage. Genworth provides the Borrowed Down Payment Insurance Program

and it is their criteria that we have to meet to make this work for you.
Here are my general guidelines to determine if you are a fit for the program. If you think you are fit, we should discuss this further. The criteria can be summarized as follows:
You should have very good credit.
You must have stable jobs, with at least 2 years with your current employer(s) if your base hours or incomes are not guaranteed.
Your income must be sufficient to pay all your current debts, the new house mortgage, and the new down payment loan per industry standard debt-to-income ratios. I can calculate that for you.
You must qualify for the down payment loan in addition to the mortgage. One of our

personal loan lenders

(Borrowell) provides a fast no-obligation pre-approval.
Generally, your target house price should not exceed your 4 times your household taxable income (T4s) assuming your consumer debts are low to moderate. I can be more precise when we talk. Canada Child Benefit can count to household income too.
Generally, purchasing a house under $500K works best, which I can explain the reasons if need be, but there is some wiggle room here.
---
Zero Down Mortgage Example
Here is an example for what it would take to purchase a home priced at $300,000.
Per standard mortgage qualifying rules, for a $300K purchase you would require 5% down payment ($15,000) plus an additional 1% ($3,000) or more for the closing costs you will have (lawyer, property inspection, applicable taxes, utility connections, etc.). So you need a mortgage for $285,000 and a down payment loan for $18,000.
Here are what the approximate numbers might look like:
$1400/mo - your monthly mortgage payment (~half of this is your equity) (ex 3% interest, 25 year amortization)
$ 300/mo - the borrowed down payment loan repayment (ex. 6% Interest, 5yr term)
$ 175/mo - property taxes to the town or city
$ 110/mo - fire/property insurance
---------
$1985/mo - TOTAL COST OF OWING YOUR OWN HOME - COMPARE THAT TO PAYING RENT
Guideline Income: to qualify for this mortgage, your household taxable income should be about 1/4th the house price or more. $300K/4 = $75K/yr as a guideline income. In addition your jobs have to be stable and very good credit.
I can customize numbers for you upon request. Did you want to talk and explore this calculation with some numbers closer to your situation?
---
Putting it all Together - Whether Borrowed Down or Otherwise
Setting a goal to get your own home is a big deal and an exciting journey. It starts with a dream, followed by taking some initial "discovery" and "exploration" steps. At some point you get the first sense that "hey, this may be possible!" Before you know it you are looking at homes, then one day ... it's moving day and a place to call your own. I'm happy to be part of your journey....

Understanding mortgage finance is a key part in your plan and journey. To get a home, you need to be able to qualify for a mortgage. Your income needs to be stable and sufficient to pay your existing debts and the new mortgage, your credit profile has to show that when someone extends you credit that you pay them back on time and as agreed, and you have to have the required minimum down-payment, and - understandably - that can be hard to save in today's environment. For those with strong employment and strong credit, there may be a short cut for down payment, which we discussed above, called the Borrowed Down Payment Program, and there are other ways too.
VIDEO: How to Create a Zero Down Mortgage
How close are you to qualifying, whether zero-down or otherwise? You might be closer than you think. It starts with a conversation with a mortgage professional familiar with the program. For me, I can offer you short consultation over the phone to get a snapshot of your personal financial situation. I call this the "Discovery Call" and it only takes about 10 minutes for me determine the available solutions for your situation, location, and any potential obstacles. As the call unfolds, you discover that "hey, this may be possible after all" and here are the next steps to reach your goal. We go from there.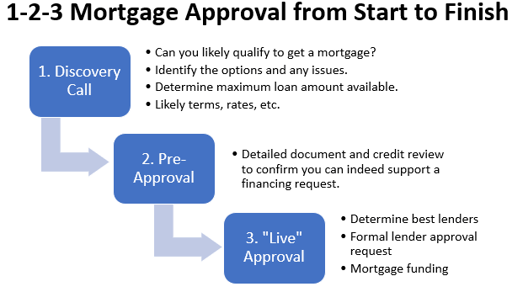 In short, we understand that sometimes saving the required down payment for a new home can be challenging. This program helps make it possible for you to start building equity in your own home without having to save for years. It's a solution that works for some.
If you want to explore further, please contact us, or you can request a review here.