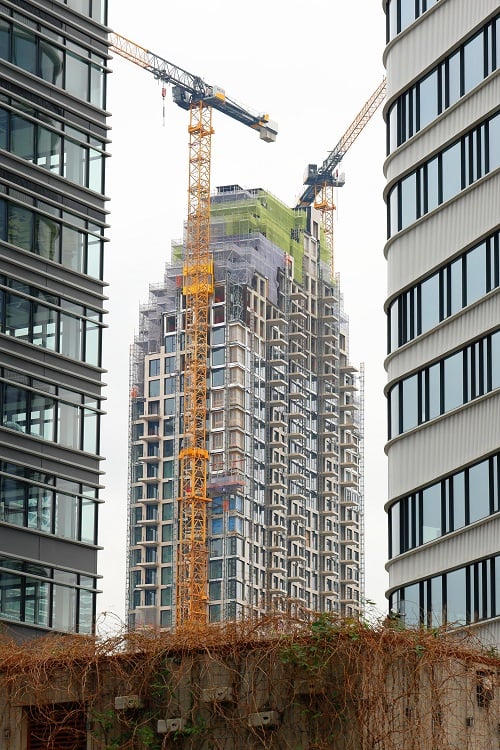 Normally in purchase financing, mortgage lenders have a rule that their loan be based upon 1) the appraised value of the property, or 2) the purchase price, whichever is less. But what if the property has appreciated considerably since the purchase price was agreed to years ago, as may be the case in pre-sale condominium and pre-construction purchase agreements and even rent-to-own transactions? The question then becomes, can I get a pre-sale condo mortgage based on the higher market value? Can I use price appreciation as my mortgage down payment?
And the answer is a qualified Yes. With presale condominium (and rent-to-own) purchases, it is sometimes possible to use your accrued
equity

towards your mortgage down payment if the criteria can be met. Here is what you need to know.

First of all, "equity" is the difference between the purchase price and the fair market value, as determined by an Appraiser. An Appraiser is a licensed professional who determines on behalf of your mortgage lender, what your home or property is likely worth relative to similar properties that have recently sold in the area.

Positive equity is when the market value exceeds the purchase price that you agreed to pay for the property. Positive equity is possible when the real estate market appreciates over time, say over a multi-year time lapse between the time you agreed to make a purchase - say - for a yet-to-be-built condo in Toronto - and the date by which you have to complete the purchase.

Pre-purchase positive equity can occur with:
Pre-sale Condominium or Presale Construction
Rent-to-own or Lease Purchase Transaction
Scenario 1 - Vancouver or Toronto Presale Condominium Mortgage
You agreed to purchase a pre-sale condo in 2019 in Vancouver for $600,000 with a $35,000 deposit. Three years later in 2022, the property is complete and now appraises for $900,000. You now need a mortgage for your pre-sale condo (the construction is almost complete). Assuming you can mortgage qualify, we have a special lender that would allow you to get a mortgage for the full purchase price ($600,000) with no further down payment requirement. Your $35K deposit would be available for your use, perhaps for property transfer tax or new home furnishings. The mortgage must fund withing 120 days of approval.
Compare this to a traditional lender that would require a minimum $35K down payment (basically equal to your deposit) and ~$23K in CMHC-fees would be added to your loan balance because your down payment is under 20%. To avoid CMHC fees, you would need 20% down or $120K. Since you already have a $35K deposit, you need to come-up with another $85K in addition to property transfer tax and other closing costs irrespective of the fact that you have $300K in positive equity.
For many if not most, the former option where no further down payment is required may be very compelling, espeically if you have other uses for the money.
Scenario 2 - Calgary Rent-to-Own-Rescue Mortgage
In 2018, you and your common-law partner entered into a lease agreement with an option to purchase the home within 4 years for $450K (also called a rent-to-own). You made a $10,000 non-refundable "option deposit", and agreed to pay an incremental $350/mo in rent over and above fair market rent for 4 years in exchange for the option-to-purchase.
In 2022, the home is worth an easy $550K and you are now able to mortgage-qualify, hence you would like to complete your purchase and quit paying rent. At the time you entered into the rent-to-own agreement, you were told or thought that your "option deposit" and your "rental premiums" could be used as part of your mortgage down payment. To your dismay, you have since discovered that while some traditional mortgage lenders will allow you to apply your option credits towards the purchase price, none will count it as forming part of your down payment as the initial paperwork was incorrect. To make things worse, you have not otherwise saved the required down payment and your "in-the-money-option" is at risk of expiring before you complete your purchase leaving $100K in positive equity on the table.
If I can help, I call this a Rent-to-Own-Rescue. We have a special lender that will allow the tenant/buyer - in some cases - to use their positive equity for down payment provided they have at least a 20% equity position based on the appraised value, and can prove without a doubt that the paperwork was drawn up and initial deposit was made over a year ago (eg. bank statements).
In this example, the lender would provide a mortgage of up to 80% of the Appraised Value of the home or $440K if it appraises at $550K. While the contract purchase price is $450K, don't forget the seller has agreed to credit your $10K intial option deposit plus $350/mo in rental premiums towards the purchase price, meaning no further down payment requirement, and no CMHC fees. In this example, you will also likely get a rebate.
---
If you have a situation like the ones described above, or perhaps something similar, and you need a mortgage to conclude your property purchase within the next 4 months, please share some information with us. Happy to explore.
---