How to Choose a Home Inspector in Canada
The practice of making an offer to purchase conditional upon a home inspection is becoming more prevalent, but many consumers have no idea how to choose a qualified inspector.
Inspection Experience: Of paramount importance is an inspector's actual level of direct experience in the practice of home inspection. A general contractor's license can be an important credential, but when it comes to home inspection, a license to build indicates very little as it relates to competence as a property inspector. The experience that matters most is specific home inspection training and experience, not building experience.
Sample Report: The proof is in the product, so be sure to request a sample report. What you're looking for is a format which is not only detailed and comprehensive, but which is easily interpreted and which makes a clear distinction between defective building conditions and "boiler plate" verbiage. Some reports are so -heavily loaded with general building information and liability disclaimers, that pertinent information about the property is obscured.
Let the Choice Be Yours: When choosing a home inspector, let the final selection be your own. Don't rely on others to make the choice for you. New and inexperienced inspectors are often able to obtain professional referrals regardless of their actual levels of thoroughness, competence, or lack thereof. What you want is the most meticulous, detailed home inspector available - the one who will save you from costly surprises after closing. Also be on the look out for any potential conflicts of interest.
Avoid Price Shopping: Home inspection fees vary widely. Lower fees may indicate an inspector who is new to the business or does not spend sufficient time performing the inspection. Home repair or remediation can be very expensive, so the inspection is not the place to save a few dollar. One defect missed by your inspector could cost 1000 times what you save with a bargain inspection. The best method of price shopping is to shop for quality.
Inspect the Inspector!
Most people write "subject to inspector's report" as a purchase condition. But remember not all inspectors are alike. Ask these questions:
Is the inspector a member of a provincial chapter of the Canadian Association of Home & Property Inspectors? Check them out here.

Does s/he carry errors and omission insurance?

How long has the inspector and his or her company been in business?

What is his training, background? Is he an architect, tradesman or engineer? Ask for proof!

What is the fee? Does the fee include a written detailed report?

Does the inspector's company do repairs too? And if yes, isn't there a conflict of interest?
We also think that you should go on the inspection too. You get exactly an idea what
the inspector is inspecting - if he says no, you can't come - get another inspector.
Now That You've Had a Home Inspection...
In addition to the written report, check-lists, photos, and what the inspector had to say during the inspection, you also have the seller's disclosure, your Realtor's observations, and the things you have noticed yourself. It can be quite overwhelming, especially for first-time-home-buyers.
Issues that really matter generally fall into four categories: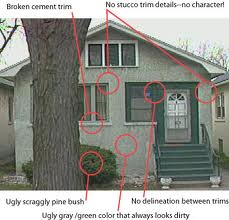 major defects, such as a structural failure;
things that can lead to major defects, such as a small water leak (roof flashing, window, etc.)
things that hinder your ability to obtain financing, legally occupy, or insure the home if not immediately rectified (age of electrical system, overall state of repair, former grow-op, missing safety railing, to name a few)
safety hazards, such as exposed wiring, non-permitted renovations, building and fire code violations, etc.
While most sellers are honest and often surprised to learn of defects uncovered during an inspection, they are under no obligation to repair anything mentioned in the inspection report, and the decision to proceed with your purchase should be made carefully. Often, you can try to negotiate a lower price, or modify your purchase agreement such that it requires the seller to repair the defect (using qualified trades) before the sale is complete. Also important to note is that no mortgage lender will permit a seller to give you money towards the repair. The seller has to fix it themselves, or accept a lower price. If they accept a lower price, it is useful to know that some lenders offer a mortgage product called purchase+improvement, which allows you to be reimbursed for the cost of certain repairs and upgrades after-the-fact.
A final note regarding your property inspection, when in doubt, dig a little deeper. There is a saying worth repeating - "Don't fall in love with the wedding, fall in love with the person you are marrying!" (because you are going to spend a lot of time together!)
If you are not sure whether renovations were made with permits, ask for a permit copy or call the town/city permitting office. If you suspect public health violations, call the local Public Health Authority - they have a database. Check the land title record to see if the owner's story lines up and what land restrictions affect your property. And - my favourite - if you really want to find out about a property, come back on your own, knock on a few doors, and talk to the neighbours.
If you have any mortgage financing questions, including can you mortgage qualify, please feel free to contact me.
Chris Richards
Licensed Mortgage Broker