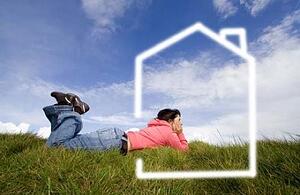 How to Maximize your Home Buying Options and Fast Track your Dreams!
So are you dreaming of buying your first home? First time homebuyers can fast track the process by simply doing their homework. The following tips are a 'must know' for those navigating the home buying process:
The 3 knows of home buying!
Know what you want! A starting place for every home owner begins with an assessment of where you go, what you enjoy and what is available. A quick review of real estate listings in your areas will give you a good idea of the inventory and price in that area. The second step is to start walking in the neighborhoods you want to live in. You may be the first to spot a "for sale by owner" sign or a new listing. As well, you will become more familiar with the area.
Know what you can afford! Examine your monthly expenses – What do you see? Are you able to save a little extra every month or are you struggling to get by? A mortgage consultant can problem solve with you to determine a course of action. Sometimes buying can be cheaper than renting! Answering this simple question will guide you toward the correct course of action - whether to continue renting, or you're close to a mortgage than you think!
Know your credit score! Risk is everything when it comes to lenders deciding if you get a "best" rate, a "B" rate, or no mortgage at all. Missed payments, unpaid collections, late payments or incorrect information all affect how you appear to the lenders. I recommend all curious homebuyers check their credit BEFORE attempting an offer on a house. Correcting credit errors takes time.
Get connected! Here's how a mortgage planner can help...
We can:
Help you determine the price range of homes you can realistically shop for and the maximum mortgage you can afford.
Review your credit. Together we can review your credit report and problem solve / discuss any issues we see there.
Show you all your financing options. Not everyone will buy a house the same way. That's why lenders offer many different and unique lending products. 0% down payment, cash back, self employed, bruised credit purchases, rent-to-own, agreement for sale - there are many different ways to buy a home. Get some direction and know what you are aiming for! It's called strategy!
Lock-in a mortgage rate before you begin shopping for a home. Most financial institutions will lock-in a rate for 90 to 120 days when pre-approving potential borrowers for a mortgage. Don't get surprised by sudden rate increases, get rate protection.
You don't have do it alone – getting from where you are today to where you want to be takes planning and direction. Explore the benefits with a FREE CONSULTATION today.