FREE Guide: Three Steps to Successful Mortgage Shopping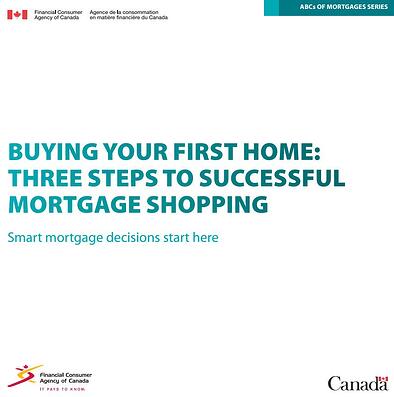 Overview: Buying a home takes a lot of money and for most people, it requires getting a mortgage. You need to know three steps to make sure you get the mortgage that's best for you and you should learn these before shopping around for one. Inside this guide you will:
Learn essential mortgage lingo and terminology
Figure out what features you would want or need in a mortgage;
Learn how to prepare to get pre-approved for a mortgage; and
Understand your rights when you apply for a mortgage.
This publication will help you get prepared for buying your first home and also as a great refresher.