Join our Credit Score Improvement Program
So you'd like to get a mortgage to buy a house, but your credit might be an issue for a mortgage approval. Do you want to get it fixed?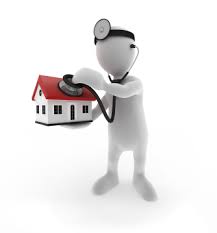 If you are interested, we have a specialized self-help Credit Score Improvement Program in which we can help guide you through what it takes to get your credit on track for a mortgage approval. There is no charge for the service, but it is for serious people only. This is a self-help program.
If you would like to participate in the credit improvement program, what we ask in return is that:
You are serious about getting your credit back on track and take the required steps (or respectfully drop out of the program);
That you use us as your mortgage broker to arrange your mortgage when the time comes, as it is the only way we get paid for helping you out (lender pays a commission when we get you a mortgage); and
That you refer us and this site to your friends and family who also might need to arrange a mortgage, so that I can grow my mortgage brokerage business.
If that is a fair trade, then here's what the program offers:
Step-by-Step Instructions
How to Get Your Credit Report
How to Fix Errors
Options for Dealing with Negative Credit
How to Improve Your Score
Free Credit Report Review & Evaluation
Free Ongoing Advice and Checkups
Free Mortgage Pre-Approval Consultation
Homebuying and Mortgages 101
Over the next 26 weeks, we will send you weekly information on steps to take to put your finances and credit on track to buy your own home. You can unsubscribe at any time.
As licensed mortgage brokers, we have done this dozens of times before and it works if you follow the steps.
The key thing to remember is that your credit score takes time to build or heal, which can only occur once you are on-track.