HOMEBUYING STEP BY STEP - Free Guide And Workbook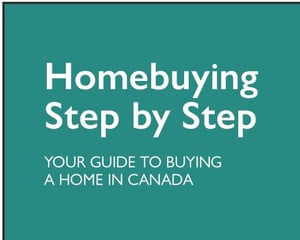 Overview:

So you're taking a hard look at what's involved in buying your own home ... how exciting! Buying a home can be a challenge with so many people to deal with along the way. Get answers to your questions, such as:
Is home ownership right for you?
Are you financially ready?
Which home is right for you?
The buying process - what should I ask my Realtor?
How do I prepare for my mortgage lender?
Can I add renovation costs to me mortgage?
Where I can I find information I trust?
This Homebuying Step by Step Guide will make things easier for you by giving you the information and tools you need to make a wise home buying decision. This hands-on workbook provides examples and worksheets to guide you through the entire home buying process - starting from the decision to buy your own home through to the moving and home maintenance stages. And it's FREE!